Citrus Rush Pu'erh
Regular price
Sale price
$10.95 USD
Unit price
per
Sale
Sold out
Citrus Rush
—A burst of citrus mixed with the bold rich earthy decadence.
Ingredients: Pu'erh tea, natural citrus essential oil, Lemon Verbena, Lemongrass
Country of Origin
: USA
2 oz loose leaf tea package brews between 20-30 cups
16 oz loose leaf tea package brews between 150-200 cups
Share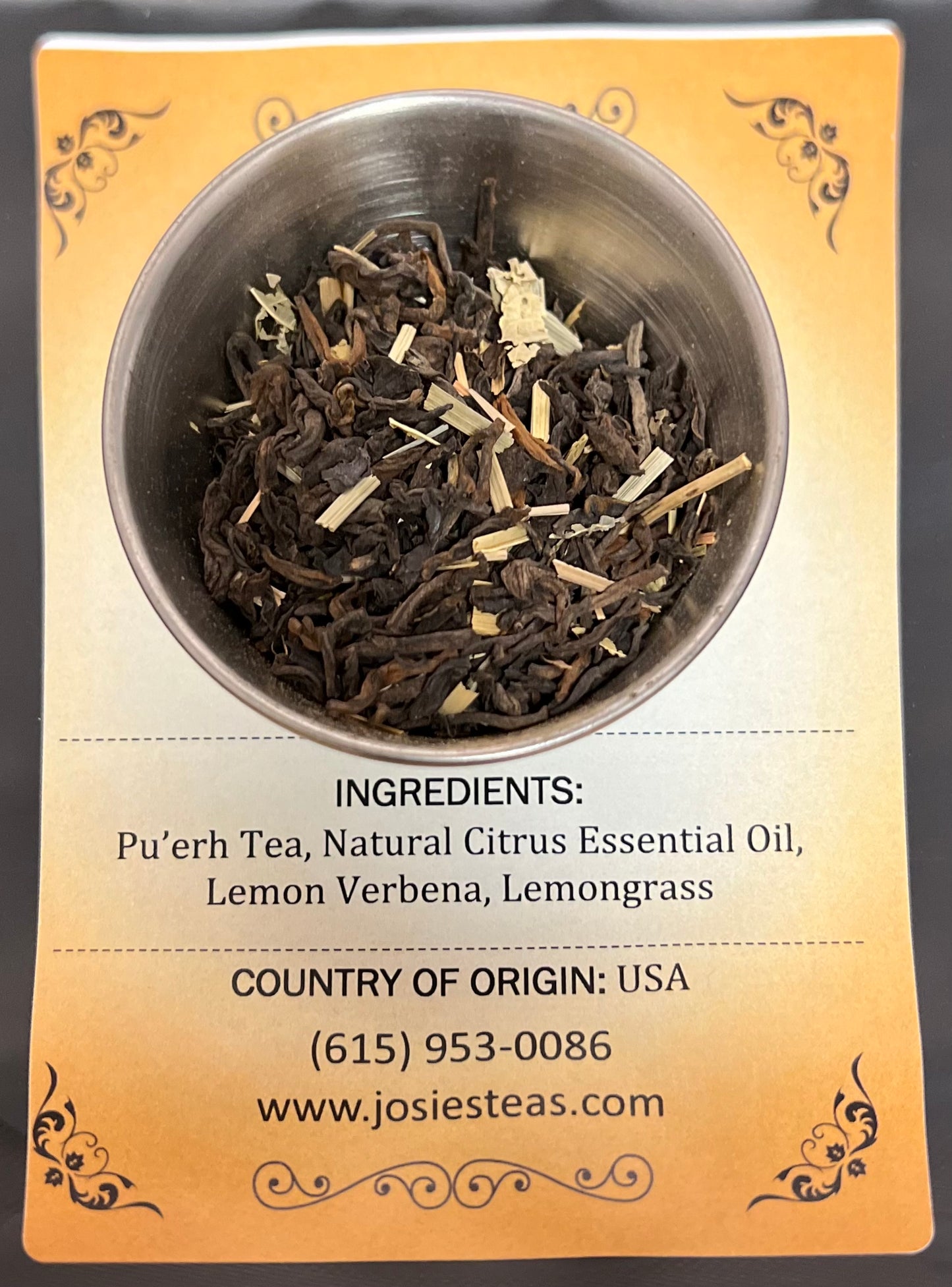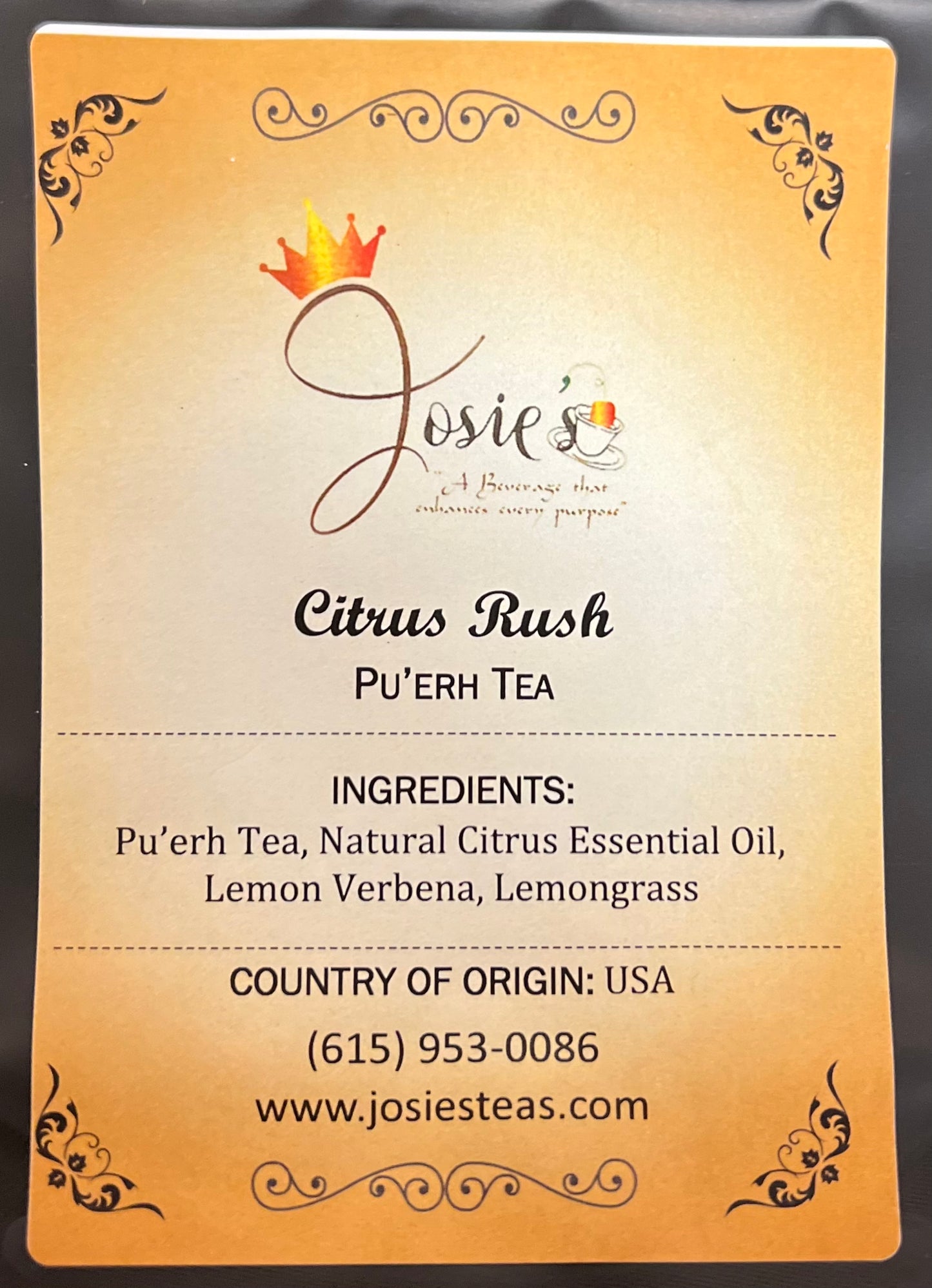 "Steeped in Perfection: Unveiling the Finest Tea Selections"
Tea, with its rich history and diverse flavors, has captivated the hearts of connoisseurs around the world. In this review, we delve into the realm of the finest teas, exploring their distinctive qualities, aromas, and flavors. From delicate white teas to robust black brews, these exceptional tea selections promise an unforgettable journey for the discerning tea enthusiast.
EXPLORE OUR PRODUCTS
FALL IN LOVE WITH OUR INGREDIENTS
Regular price
From $10.95 USD
Regular price
Sale price
From $10.95 USD
Unit price
per